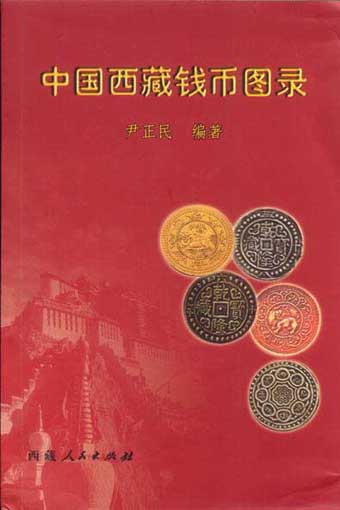 New Tibetan Coinage Book

A Catalog of Tibetan coin of China
A new numismatic bookˇ§ A Catalog of Tibetan coin of Chinaˇ¨was published by Tibetan People's Publishing House on July, 2004. This book was edited by Mr. Wen Cheng-min, based on the 18 years of research and his outstanding collection of Tibetan coins.

Features: It covers the Tibetan coinage from 1696 to 1953, over 900 coin and note photographs, more than 850 original coins listed by date, variety, forgery, and also the value indexes in RMB. This book contains 261 pages, 14cm x 21cm, with soft binding.

All photos are color and the presentation is lavish, (e.g. 207 Sino-tibetan, 38 Kong-par tangka, more than 100 Ganden tangka with brief breakdown of varieties, 89 Nepal silver mohar, 59 Sichuan rupee, and many different copper coins ...) there is only little text, but all in Chinese.

This book will include some new specimen which I think are the first time revealed to the collecting circle. I think this is a comprehensive piece of reference for Tibetan coinage.